What Is Environmental Health and Safety (EHS) Consulting?
At Kasai Consulting in San Diego, we were founded with the mission to provide specialized expertise and custom solutions to environmental issues and the health and safety concerns those issues can raise. When it comes to environmental health and safety (EHS) consulting, you may have several questions, including what EHS consulting actually entails. At Kasai, we are experts in offering consulting in numerous areas, including life sciences, manufacturing, and public institutions. In this post, we'll look at what EHS consulting is and how it can be applied to your business.
If you'd like to learn more about our company, or you have questions about a specific need your company has, please feel free to contact us at any time. A member of our team will be more than happy to assist you.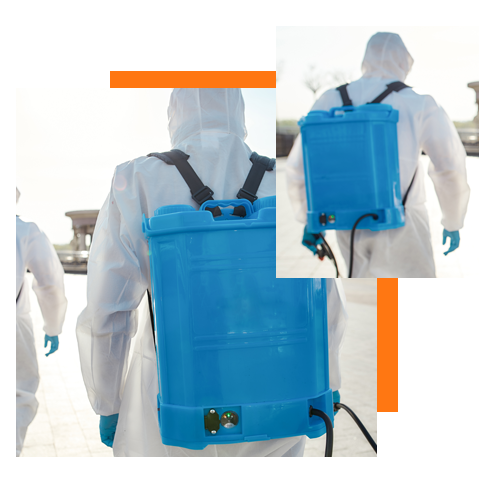 What Is EHS Consulting?
EHS consulting refers to the environmental, health, and safety services that are provided by expert consultants. These services can be used to help companies comply with regulations, develop environmental management systems, or improve their overall environmental performance. EHS consultants can also provide training on environmental, health, and safety topics.
There are many different types of EHS consulting services. Some of the most common are: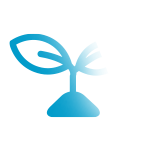 Regulatory compliance consulting:
This type of service helps companies ensure that they are complying with all relevant environmental regulations. This can include providing guidance on reporting requirements, developing environmental management systems, or helping to implement pollution prevention programs.
Environmental management system (EMS) development:
An EMS is a system that helps organizations plan, implement, and control their environmental activities. EMS consultants can help companies develop an EMS tailored to their specific needs and goals.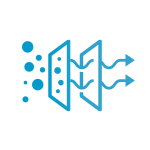 Pollution prevention:
Pollution prevention consultants can help companies identify opportunities to reduce or eliminate pollution at its source. This can include developing waste minimization plans, implementing energy efficiency measures, or identifying ways to reduce emissions from manufacturing processes.
EHS consulting can also help with preparation for regulatory inspections, obtaining and generating permits, and more.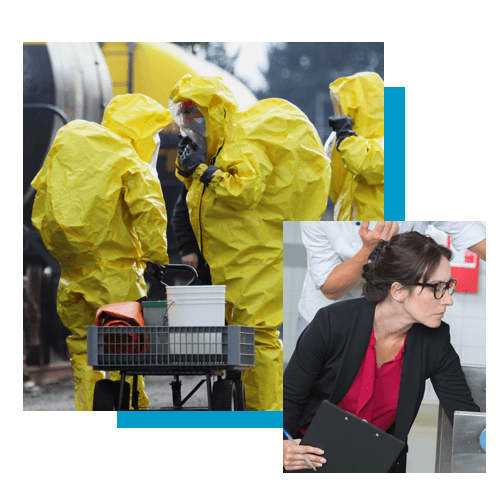 Preparing for Regulatory Inspections
EHS consultants can also help companies prepare for regulatory inspections. This can include conducting mock audits, developing inspection checklists, or providing guidance on how to respond to an inspector's questions. Whether your company is preparing for an inspection from a local fire department, department of health, environmental control, or another agency, you'll feel confident that you're ready for each and every step of the process.
If you have concerns that your business may not be prepared for an upcoming regulatory inspection, it's imperative to reach out to our EHS consultants as soon as possible. Our team can put together a comprehensive plan for your business, focusing on every area that needs attention before the inspectors arrive, including health and safety protocols, greenhouse gas reduction, and more.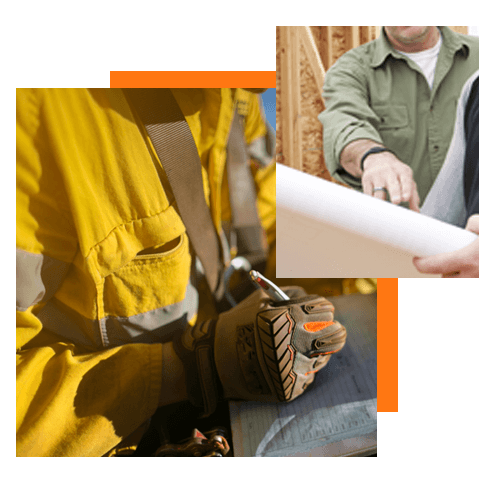 Obtaining and Generating Required Permits
EHS consultants can work with companies to obtain the federal, state, and local permits they need to operate their business. This can include environmental permits, health and safety permits, and building permits. It can also entail hazardous materials permits, spill prevention control and countermeasure plans, medical waste management permits, and more.
It's essential to obtain the necessary permits before moving ahead with new construction, demolition, and other endeavors that could pose a health and safety risk to the environment and local citizens. At Kasai, we understand the processes and documentation needed to obtain the correct permits, and we'll guide you every step of the way as you work towards your company goals.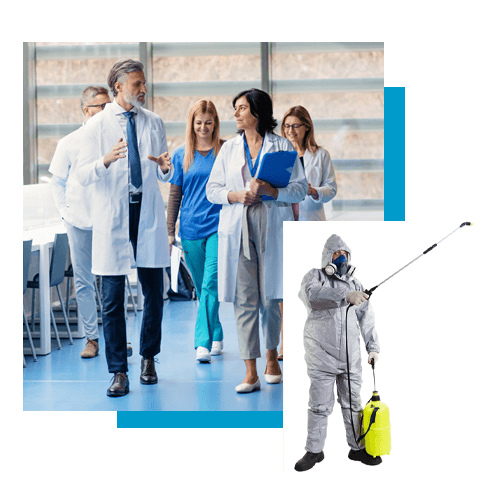 Health and Safety Training
EHS consultants can provide training for your company on a variety of environmental, health, and safety topics. This training can be used to help employees learn about new environmental regulations, understand how to safely work with hazardous materials, or develop emergency response plans. We will outline a detailed training program that takes employees through everything they need to as it pertains to your industry, your clients, and your daily operations.
Most of all, we want you and your employees to have the necessary training, should someone need to act quickly to mitigate a health, safety, or environmental risk. We pride ourselves on providing exceptional guidance through our training, and we're always happy to answer any questions you may have.
Workplace Safety
Our consultants can also help your company develop and implement workplace safety programs. This can include developing safety policies, conducting hazard assessments, or providing training on health and safety topics. Some of the topics we can train on include: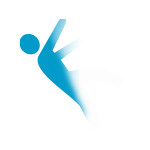 Fall prevention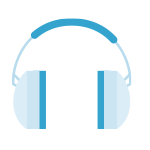 Hearing protection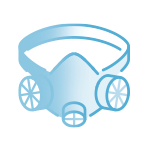 Personal protective equipment (PPE)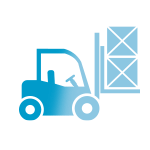 Forklift safety training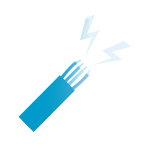 Electrical safety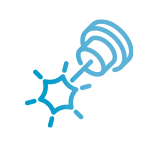 Laser safety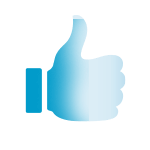 And more
We want to ensure that your employees are safe at all times, and through our EHS consulting, you can achieve a greater level of safety and protection within the workplace, providing a more fulfilling and rewarding work experience for your team.
When To Use EHS Consulting
There are several different situations when EHS consulting services can be used. Some of the most common reasons companies use EHS consultants include: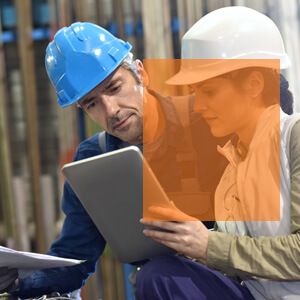 When environmental regulations change:
Companies need to work with an EHS consultant when new environmental regulations are enacted. The consultant can help the company understand the new regulations and develop compliance plans.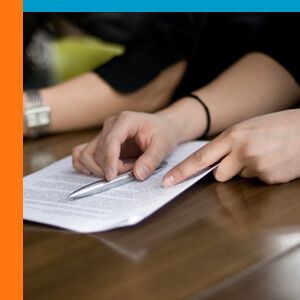 When environmental permits are required:
Companies may need to obtain environmental permits in order to operate their business. An EHS consultant can help the company identify the permits that are required and guide them through the application process.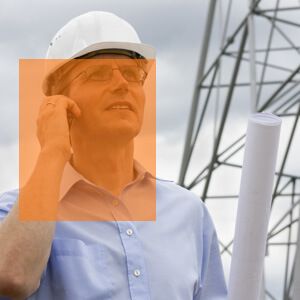 When health and safety concerns arise:
Companies may have health and safety concerns when new hazards are identified or when accidents occur. An EHS consultant can help the company develop health and safety plans or conduct hazard assessments.
If you're unsure whether or not your company needs EHS consulting, get in touch with our team today. We can help you assess your EHS needs and provide recommendations on how to move forward. There are many different environmental, health, and safety consulting firms that offer a variety of services. When choosing an EHS consultant, it is important to select a firm that has experience with your industry and the specific environmental, health, and safety issues you are facing. At Kasai, we have the experience required to handle any situation concerning your business.
Benefits of EHS Consulting
There are many benefits that companies can experience by working with an EHS consultant. Some of the most common benefits include: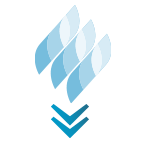 Improved environmental performance:
Companies that work with EHS consultants can improve their environmental performance by implementing pollution prevention measures, developing environmental management systems, or reducing their greenhouse gas emissions.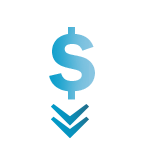 Reduced costs:
Companies can save money by avoiding environmental fines and penalties, reducing waste disposal costs, and improving energy efficiency.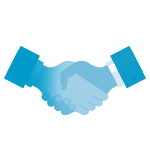 Enhanced reputation:
Companies that have a commitment to environmental, health, and safety can enhance their reputation with customers, shareholders, employees, and the public.
If you're looking to focus more on environmental compliance and enjoying the benefits EHS consulting can bring, please don't hesitate to contact our team in San Diego today.
If you're interested in learning more about the EHS services Kasai Consulting offers, please contact us today. We would be happy to discuss your specific needs and how we can help you achieve your environmental goals. There's nothing we want more than to ensure your company has the resources necessary to remain compliant and up-to-date on every environmental, health, and safety process.
Ready To Get Started?
What Is Environmental Health and Safety (EHS) Consulting?